Morocco Earthquake Disaster Relief 摩洛哥地震賑災工作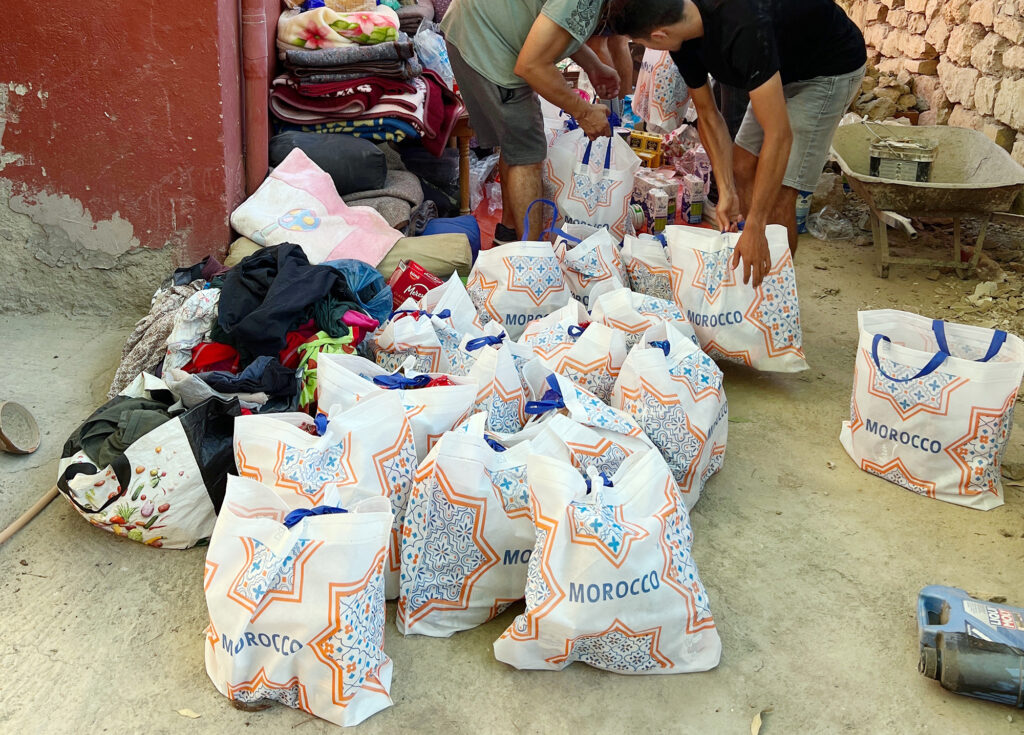 The following is the Southern Baptist response to the earthquake in Morocco. SEND RELIEF is a one stop compassion ministry of the Southern Baptist Convention for international and in-state disaster relief.  It is a joint ministry of the International Mission Board (IMB) and the North American Mission Board (NAMB).以下是美南浸信會對摩洛哥地震所有的囘應的資訊。SEND RELIEF 是美南浸信會聯會在國内外的慈惠事工的一站式服侍,是國際宣教部和北美宣教部的合作事工。
                                        (中文翻譯在英文版本之后 Chinese translation follows the EnglishText)
On Friday night, September 8, a powerful magnitude 6.8 earthquake struck Morocco's High Atlas Mountains. In an instant, buildings and homes were destroyed, with initial estimates placing the death toll at more than 1,300 lives lost, and more than 1,200 people injured. Most of the damage is in remote, mountainous villages that are hard to reach. The death toll is expected to rise and search and rescue efforts are underway.
Send Relief's Response:
• Send Relief is already responding through local partners who mobilized within hours of the earthquake to provide urgently needed help and supplies to families in the affected region.
• Please pray for the people of Morocco as they process the physical and emotional devastation of the earthquake.
• Your gifts to Send Relief will help provide food, water, and shelter to communities recovering from the earthquake.
Prayer Requests:
1. Pray for survivors as they are fearful and many are without shelter.
2. Pray for families that have lost loved ones in the deadly earthquake.
3. Pray for healing care for the hundreds injured and in need of medical care.
4. Pray for Send Relief leaders and partners as they continue to ramp-up response efforts.
5. Pray for believers in the region as they help their neighbors, that they can point them to Christ for their ultimate hope amid this deadly crisis.
We are blessed by the generosity of our partners and your desire to help in whatever way possible to send equipment and supplies. At this time, we are not able to accept goods or supplies donated from the U.S. We encourage you to give financial resources to support efforts directly on the ground. You can give here.
If you need assistance with inquiries related to other resources, please direct them to info@sendrelief.org and someone from the Send Relief team will respond.  For the latest information about the relief disaster work in Morocco, please click this link:   https://www.sendrelief.org/
在9 月 8 日星期五晚上,摩洛哥高阿特拉斯山脈發生了 6.8 級強烈地震。 建築物和房屋瞬間被摧毀,據最初估計,死亡人數會超過 1,300 人,並超過1,200 多人受傷。 大部分損壞發生在難以到達的偏遠山莊。 預計死亡人數還會上升,搜救工作正在進行中。
SEND RELIEF 的行動:
•SEND RELIEF 已通過當地合作夥伴採取行動,他們在地震發生後數小時內就動員起來,為受災地區的家庭提供急需的幫助和物資。
• 請為摩洛 人民祈禱,他們承受著地震所帶來的身心創傷。
• 您所捐贈給SEND RELIEF 的禮物將會為地震後重建的社區提供食物、食水和住所。
請求代禱:
1. 為生還者祈禱,因為他們在恐懼當中,許多人無家可歸。
2. 為在這致命的地震中失去親人的家庭祈禱。
3. 為數以百計受傷和需要治療的人祈求醫治。
4. 為"Send Relief"的領袖和合作夥伴祈禱,因為他們要繼續加强應對力度。
5. 為該地區的信徒禱告,當他們幫助他們的鄰居時,能夠在這場致命的危機中把他們引向基督,來得到最大的盼望。
藉著您和我們的合作夥伴的慷慨,以及你們樂意以任何可能的方式幫助運送設備和物資的,我們能得到幫助。 目前,我們無法接受從美國所捐贈的貨物或物資。我們鼓勵您提供財政資源來直接支持當地的努力。 你可以在這裡捐贈。
如您需有關其他資源相關的咨詢,請發送至 info@sendrelief.org. SEND RELIEF 團隊的人員將會回復。
有關摩洛哥救災的最新資訊,請按此連結: https://www.sendrelief.org.